A lot of people take a relaxed attitude toward the cleanliness of their roofs. They figure, it's a roof, it's supposed to get dirty, right? While it is true that your roof is your home's first line of defense against the elements and debris and that, yes, it is to be expected that it will get dirty from time to time, it is also important to not let it get too dirty. Not only does debris pile up pose a threat to the structural integrity of your roof, but cleaning your roof regularly is just one way to make sure it lasts as long as it's supposed to. Here at Roof Tec, we have incorporated roof cleaning into our complement of roof maintenance services because we have seen firsthand how much of a difference it can make. Today, you can hire us for quick and effective cleaning of your roof in Bainbridge Island & Seattle, WA. We work on all kinds of residential properties.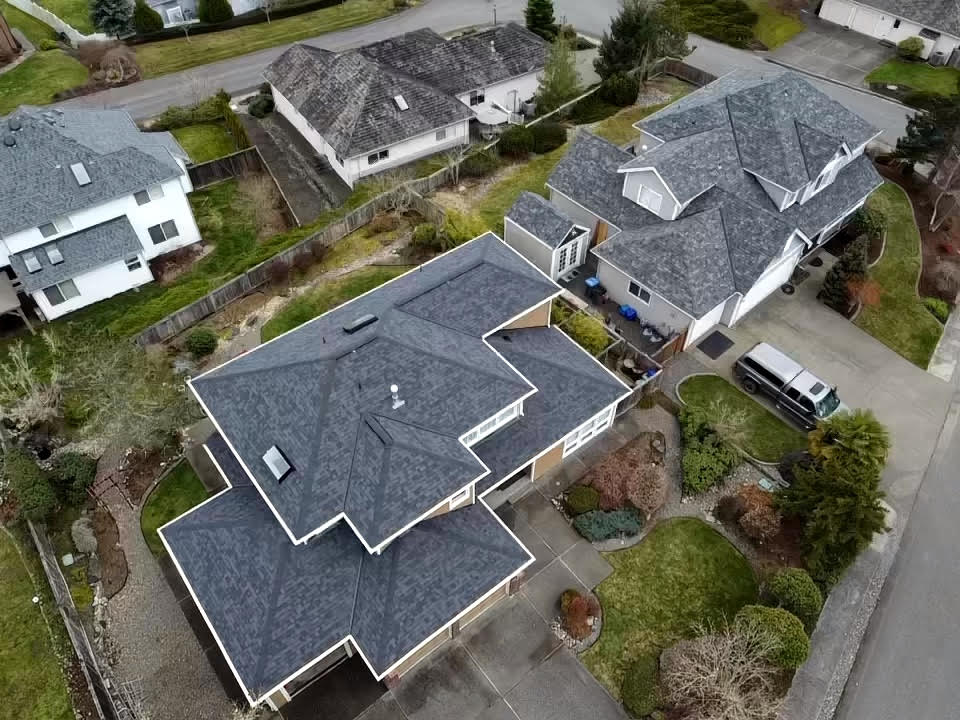 You can hire us to clean the roof of your house, apartment building, condo, or studio. We want anyone to be able to benefit from our roof-washing services, so we make them available to everyone. We also offer it at a price that will pleasantly surprise you. This service is one of the simplest ways to maintain your roof but its effects are far-reaching. Don't overlook this essential roofing service. If your roof has seen better days, call us out for roof cleaning in Bainbridge Island & Seattle, WA by dialing 206-488-7855.
The Benefits Of Roof Cleaning
Roof Tec has talked about how roof cleaning can help maintain a strong roof but you may be wondering how that is. If so, take a look at the following list of benefits:
Shingle Upkeep: There are a lot of types of debris that are corrosive to shingles. Cleaning them off regularly will help your shingles last longer and prevent granule loss.
Easier Overall Maintenance: By cleaning your roof, you limit the amount of sludge and debris that would otherwise end up in your gutters — making overall maintenance easier.
Curb Appeal: A good cleaning, like the kind we do, can enhance the curb appeal of your home. Our cleaning services can help restore the original color and beauty of your roofing materials.
These are but a few of the benefits of Roof Tec's roof cleaning service in Bainbridge Island & Seattle, WA. To schedule a cleaning, call 206-488-7855!
We provide a drone spray service that safely eliminates moss.
Call our team to get your gutters cleaned professionally
Make sure to protect your roof with a thorough cleaning.
We have several techniques to safely remove moss from your rooftop
Keep your roof cleaned to ensure its health and appeal
Andrew Biddle //
Midnight Black, 6" gutter